ABOUT THE SCHOOL
MANHATTAN MUSIC is a unique music school in Melbourne's North, Eltham. We offer the opportunity for students to both properly learn and enjoy the art of music. Whether aiming to pursue a career in the industry or simply creating a sense of self-worth and confidence, each student at MANHATTAN MUSIC is nurtured and encouraged to develop as an individual in a committed, learning, fun and enjoyable surrounding.
Most importantly, the gift of music teaches students not only a life-long skill that they can enjoy with their peers but a better understanding of co-operation and team work, including other skills which will assist them in all facets of life.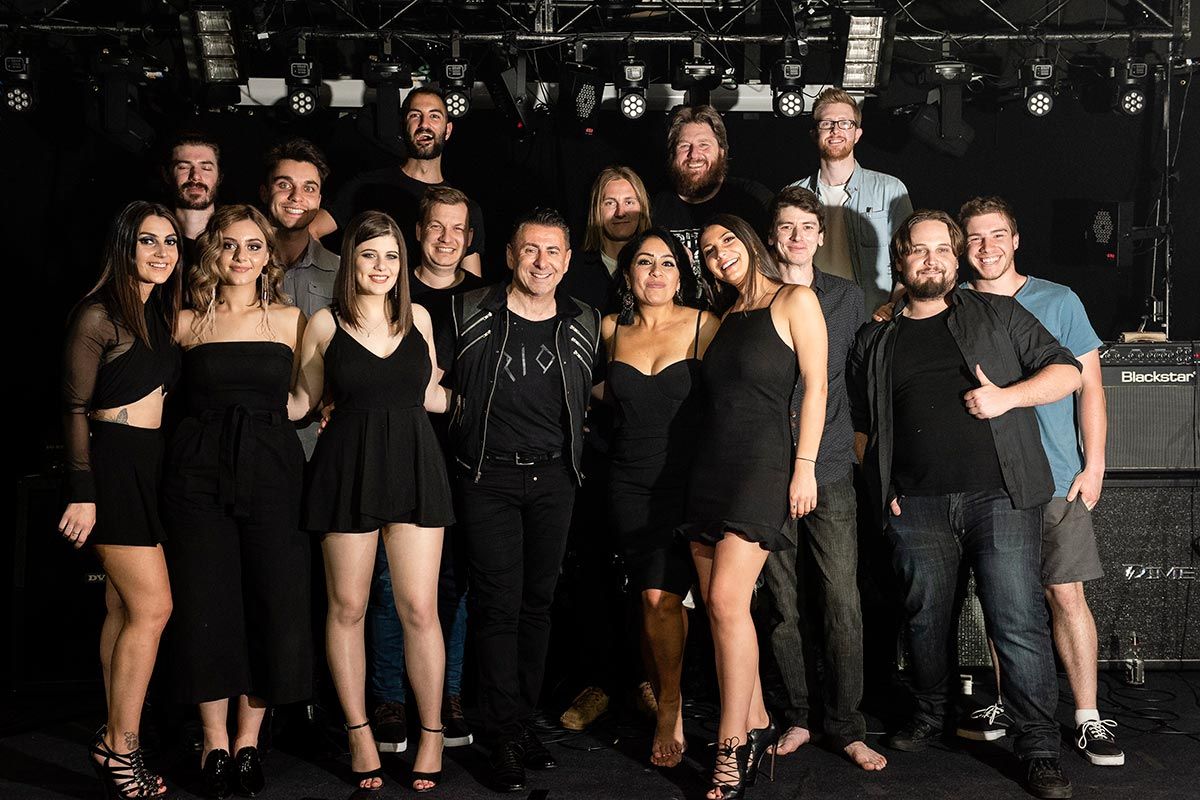 GOALS / ACHEIVEMENTS
Whether learning a musical Instrument as a long-life leisure skill, for a fulfilling career through self-enjoyment, or for the enjoyment of interacting with others in a band or group situation, we work with every student's unique goals. Manhattan Music gives musical aspirants the opportunity to pursue a professional career within the industry as a qualified musician. Formal music examinations from recognized boards, such as the Australian Music Examination Board (AMEB) or the Australian New Zealand Cultrual Arts (ANZCA), are given from preliminary until grade 8. We've also introduced Rockschool Australia to Manhattan Music. Rockschool is a leading accredited provider of Rock and Pop Exams worldwide. We offer graded music exams in the principal rock instruments such as Voice, Guitar, Drums, Piano and Bass and further Diplomas in Teaching and Performance. Rockschool produces and examines unique music qualifications that are taught by independent teachers in schools, colleges, and music centres all over the world. Rockschool music qualifications are practical, flexible, and fun and are open to musicians of all ages and abilities.
WORKSHOPS
Do You want to play in a band?
At MANHATTAN MUSIC all students are encouraged to interact with others in a band or group situation through our various workshops. Students will learn the importance of listening to other players, and will have a better understanding of co-operation and teamwork. Emphasis is placed on creativity, musical experimentation, and self-development. Students have the opportunity to express themselves and gain an understanding of their contribution to their performance, adding to their own self-worth. Students also benefit from acquiring skills to rehearse and develop a repertoire, enabling them to perform live in an ensemble/band situation. Our Band Workshops further teach students to be professional and organised, punctual, attentive, to compromise, and be respectful of others and their opinions. Band Workshops cover all styles of music including Pop, Funk, Rhythm and Blues, Hard Rock, Heavy Metal, and Alternative/ Classical Rock. All students are, whenever possible, grouped into workshops with students of similar ability and age, in order to maximise their learning opportunities. Band Workshops are a fantastic introduction to students who have never performed in an ensemble/band situation. Student levels of co-operation, enthusiasm, attentiveness, and concentration increase during these workshops. These are personal skills that will benefit the student in any task they undertake throughout their career.